Hallaton Environmental Linings attended the 47th annual Environmental Show of the South, held May 16–18, 2018, in Chattanooga, TN.
High-Quality Training
As a leader in environmental business, Hallaton is committed to staying up-to-date on industry trends and developments. Environmental Show of the South provided an opportunity for high-quality training, since it is the largest and most comprehensive environmental conference and tradeshow in the region. The planners for this year's event expected over 1200 attendees and at least 165 exhibitors.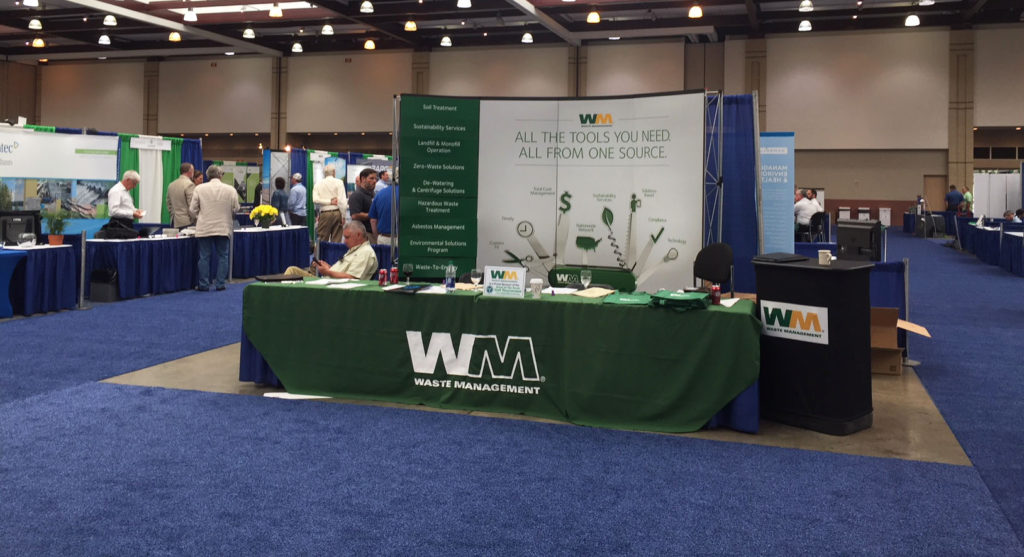 Attendees could choose between seven technical tracks during breakout sessions, based on their interests. They listened to speakers from leading environmental agencies, industry partners, law firms, and service providers, while also having plenty of time to network in the exhibit hall.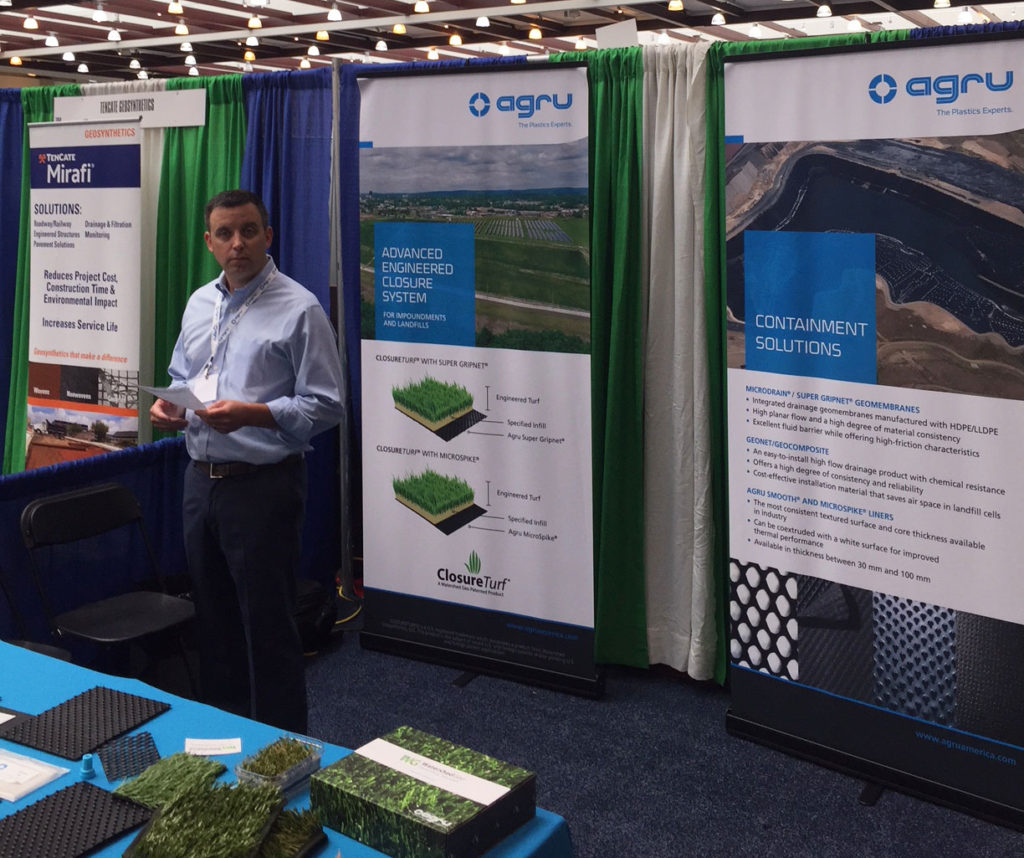 Networking and Business Development
Courtney McGee, a Business Development representative from Hallaton's headquarters in Sparks, Maryland, attended the conference with two other Hallaton representatives from the Tennessee office, Mike Joslin and Scott Shell. It was an excellent opportunity for team members from both offices to build camaraderie, learning together and from each other.
This was Hallaton's first time attending Show of the South. "We're growing our business, and this is a good way to get our name out there more," said Mr. McGee. "I was able to see new engineers and new contractors who work in the South. Usually I see customers on individual visits, but this is a good way to see customers all in one spot. It's all about meeting people so we can learn more about them, and they can learn more about us."
By building relationships with our suppliers, manufacturers, and distributors, we develop trust and expand our capabilities. Ultimately, it enables Hallaton to better serve our customers.