Applications
Evaporations Ponds
Heap Leach Pad Liner Systems
Tailings Impoundment Liner Systems
Ground Stabilization
Erosion Control
Remediation of Mine Tailings
Mine Closures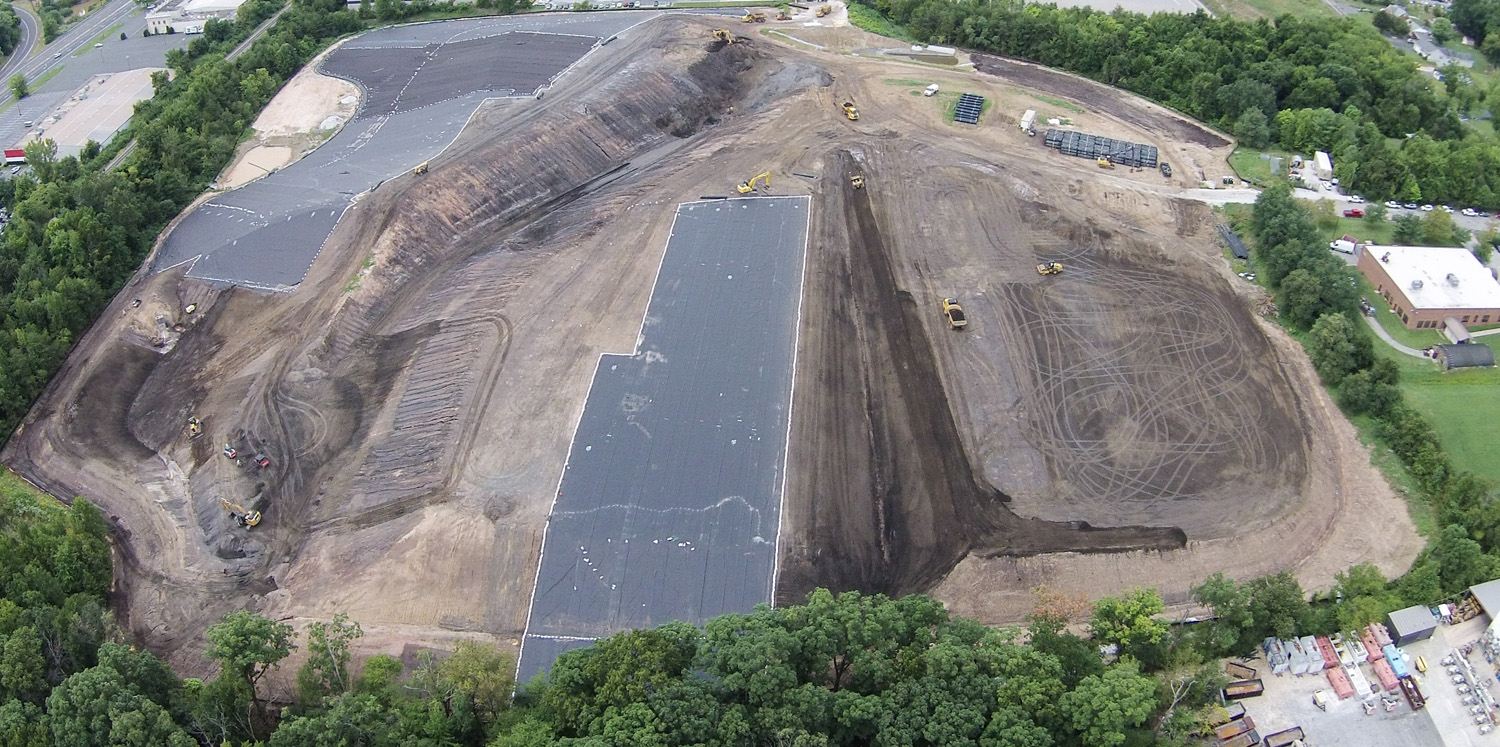 The use of geosynthetics in mining is becoming the standard to create more efficient barriers, strong access roads, retaining structures, and liquid containment systems. Engineered for long-term performance and chemical compatability, geosynthetic materials such as geomembrane, geosynthetic clay liner (GCL), geogrid, geotextile, geocomposite, and HDPE piping have a number of applications in the mining industry.
The Geosynthetic Lining Experts
Established in 1993, Hallaton is one of the most well-known and reputable geosynthetic installation companies in the United States. We have decades of experience installing all types of geosynthetics and have completed dozens of mining projects nationwide.
We understand the stringent requirements for safety in the mining industry and have an excellent EMR score of 0.62 with seasoned crews that meet all MSHA training requirements. Hallaton is well-equipped to handle your mining project with precision and professionalism.
Contact us for more information and competitive pricing.