Applications
Potable Water Storage
Reservoir Liners
Floating Covers
Slope Lining
Seepage Control
Waste Water Lagoons
Tank Lining/Testing
Secondary Containment
Storm Water Containment
Aeration Lagoons
Settling Basin and Ponds
Recirculation Pond
Digester Lagoons and Covers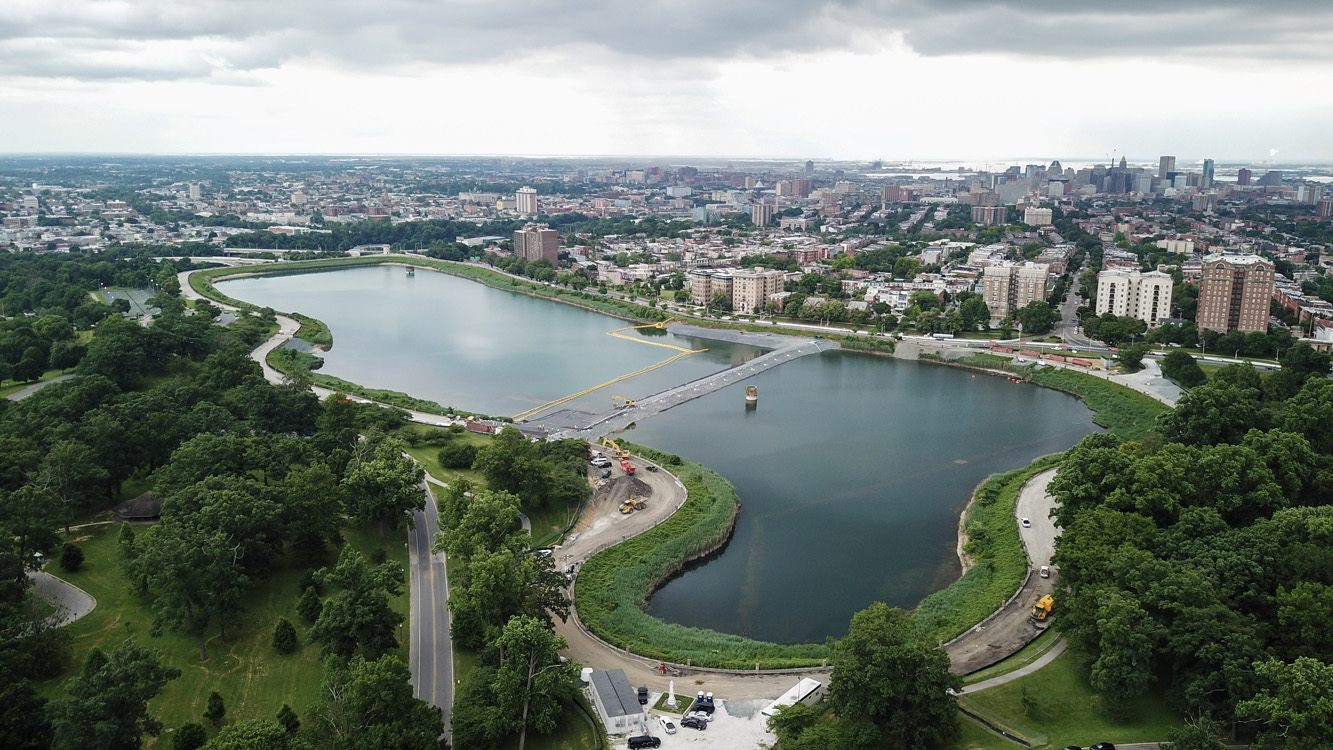 Today, there is a wide range of applications for which geosynthetics are being used to successfully improve the process of storing and treating water.
Potable Water Storage
Fresh, clean water is something that we often take for granted. Today, water conservation is at the top of the environmental agenda, with reservoirs serving as a primary means for addressing these needs. Geomembrane liners are frequently used to protect our potable water supply.
Wastewater Treatment
Geosynthetics are used in various applications throughout wastewater facilities. The types of applications found in industrial and municipal treatment facilities include treatment aeration, sedimentation basins, evaporation ponds, and digestion ponds.
Deicing Ponds
Ponds are often used to store ethylene and propylene glycols that are used extensively in deicing operations. Geosynthetic linings create barrier solutions to prevent these chemicals from getting into bodies of water. Such applications for deicing operations include detention ponds, deicing pads, snow dumps, and settling ponds.
Agriculture
Water storage for irrigation is an important aspect of farming, and the use of geosynthetic linings to contain animal waste is also increasing in demand. Agricultural applications include irrigation ponds, waste lagoons, treatment ponds, evaporation ponds, floating covers, etc.
Aquaculture
Geosynthetics also are used to line holding ponds for fish and shrimp in aquacultural farming.
Floating Covers
Geosynthetic floating covers provide additional protection in water storage and water treatment application.
Geosynthetic Lining Installation Experts
Whether your containment needs are for potable water, wastewater treatment, aquaculture, or agriculture, Hallaton's crews have the skills and expertise as a top geosynthetics installer to provide you with the best solution to address your containment challenge.
Contact us today for more information about our services.
Project Profiles
Related Photos