Safety is a core value at Hallaton Environmental Linings, and it's something we do exceptionally well. Our employees are our most valuable asset, and providing a safe, accident-free work environment is critical to our overall success.
Our Current Safety Record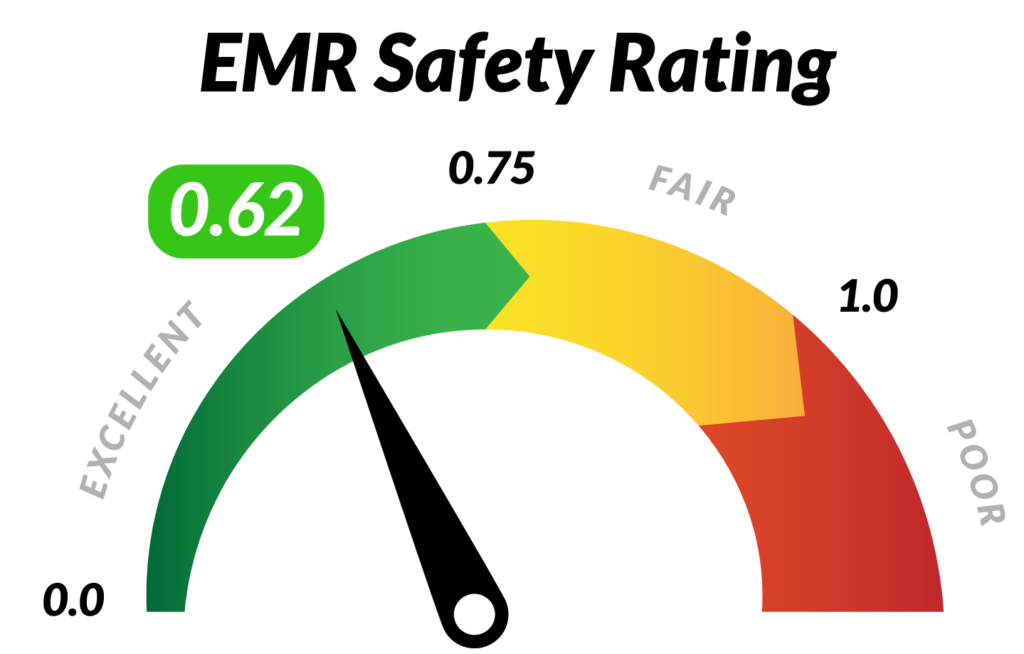 Hallaton's stellar safety record reflects how much we emphasize safety. Hallaton's current Experience Modification Rate (EMR) is 0.62. Since an EMR of 1.00 is considered the industry average, this means Hallaton has one of the industry's lowest incident rates. This places our company within a category that is 40% below the industry average for incidents.
Health & Safety Program
Hallaton works hard to ensure that safety is taken seriously by all employees. We utilize several industry-based safety program networks to help create and document training for our crews.
Our company's comprehensive health and safety plan includes, but is not limited to:
New Hire Orientation
Drug & Alcohol Abuse Policy
Installer/Technician Training w/ Certification
HazCom Plan
First Aid / CPR Training
Daily Toolbox Meetings
Quarterly Safety Meetings
PPE Usage and Field Attire
Equipment Safety Training w/ Regular Inspections
Safety Documentation & Best Practices Review
Worksite Audits
Hallaton crews receive OSHA's 10- and 30-hr training, as well as the HAZWOPER 40- and 24-hr training. These programs are designed to train and protect our workers on sites that have hazardous waste and to teach them how to respond quickly to emergencies. In addition, many of our employees also receive their TWIC (Transportation Worker Identification Credentials). We are committed to an accident-free workplace and have well-trained employees and systems in place to ensure that we maintain the highest levels of safety.