Applications
Ash Disposal
Fly Ash Service Pond
Spray Field
Coal Storage Pad
Settling Pond
CCR Impoundments
Drying Beds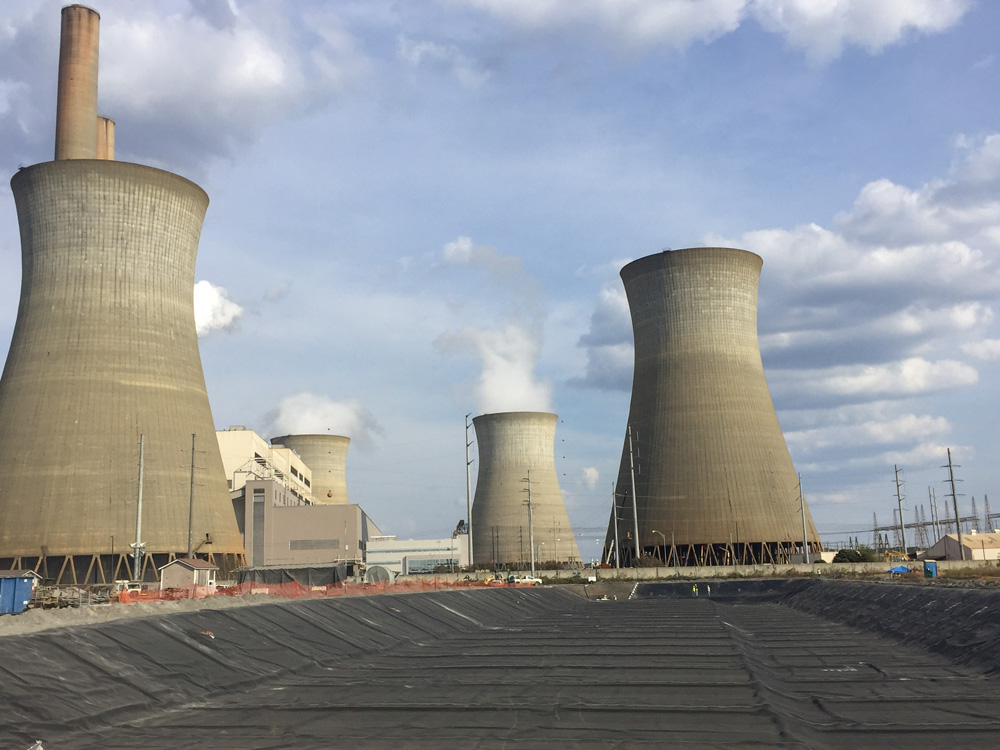 What is Coal Ash?
The three major fossil fuels—petroleum, natural gas, and coal—account for most of the energy production in the United States. Coal ash and other coal combustion residuals (CCR) are by-products of coal burned by coal-fired power plants to produce electricity. Many of these residues contain hazardous materials such as mercury, cadmium, and arsenic, which can all end up in the environment and water supply without proper management.
Fly Ash: Powdery material composed of silica from burning ground coal in a boiler
Bottom Ash: Coarse ash particle that forms in the bottom of the coal furnace
Boiler Slag: Molten bottom ash from slag tap and cyclone type furnaces
Flue Gas Desulfurization Material: Material left over from the process of reducing sulfur dioxide emissions from a coal-fired boiler
Disposal of Coal Combustion Residuals Rule
In 2016, the Environmental Protection Agency (EPA) enacted the Disposal of Coal Combustion Residuals from Electric Utilities rule, establishing requirements for CCR landfills and surface impoundments under subtitle D of the Resource Conservation and Recovery Act (RCRA), the nation's primary law for regulating solid waste.
Containment for CCR Landfills and Impoundments
While coal-fired plants remain under pressure to meet these mandates, geosynthetic lining systems that include base liner and closure systems continue to provide the safest and most affordable containment solutions to meet EPA requirements.
The Geosynthetic Lining Experts in CCR Containment
Since 1993, Hallaton has completed more than 60 CCR containment projects for some of the largest power companies in the industry. We understand the stringent requirements of the power and energy industry, and with our exceptional safety rating and reputation for excellence, your containment challenges will be handled with precision and professionalism.
Contact us for more information and competitive pricing.
Project Profiles
Related Photos