Applications
Landfill New Cells and Closure Systems
Leachate Management Systems
Rain Covers
Ballasting Systems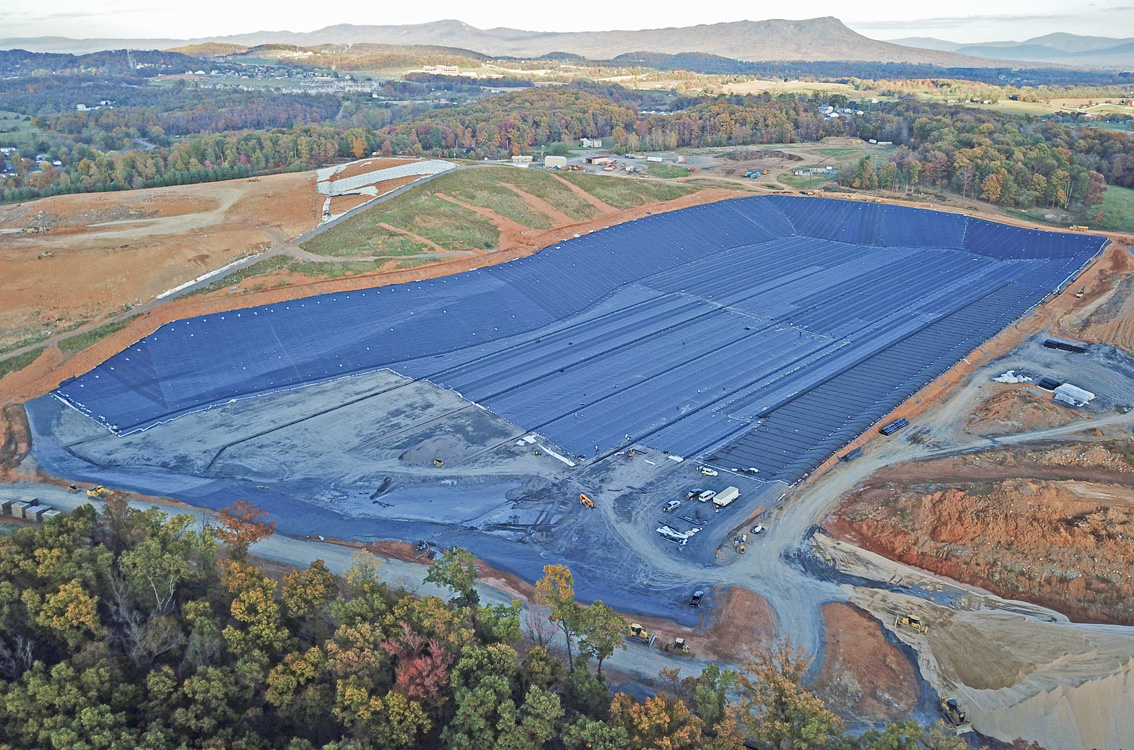 Hallaton is well-known in the waste management industry as a top liner installation company with decades of experience working with both public and private landfill owners to ensure federal and state regulations for waste containment are met.
What Are Landfills?
Landfills are excavated or engineered sites where non-liquid hazardous waste is deposited and contained. In the US, all municipal solid waste landfills, industrial landfills, and hazardous landfills are expected to meet minimum national criteria under the EPA's "Resource Conservation and Recovery Act (RCRA)" to ensure the protection of human health and the environment. RCRA establishes the framework for a national system of solid waste control and Subtitle D regulates the disposal of non-hazardous solid waste within a landfill. RCRA also sets the minimum federal criteria for the operation of municipal waste and industrial waste landfills, including design criteria, location restrictions, financial assurance, corrective action (cleanup), and closure requirements. These standards, in general, apply to owners and operators of landfill facilities across the United States of America.
While the design of a landfill can vary based on the type of waste being received and other site-specific, standard environmental protection components apply.
Role of Geosynthetics in Landfills
Geosynthetics are used in solid waste landfills to protect surface water and groundwater due to their multiple functions, excellent hydraulic properties, ease of installation, and cost saving. Geosynthetic often used in landfill include non-woven geotextile, woven geotextile, geogrid, geomembrane, geocells, geosynthetic clay liner (GCL), geonet, geocomposite, etc. Each geosynthetic type serves a specific function in a landfill such as separation, drainage, filtration, hydraulic barrier, gas barrier, and protection.
Hallaton crews are all highly skilled and well-versed in all aspects of landfill containment systems. Contact us today to discuss your next project.
Project Profiles
Related Images