Applications
Fish Hatcheries
Tank Covers
Retention Basins
Secondary Containment
Evaporation Ponds
Pond Linings
Water Reservoirs/Canals
Barriers
Sileage

Geosynthetics in agriculture and aquaculture have broad applications and are growing in demand as the need for better and more affordable containment solutions continue to emerge within these markets.
Agricultural Applications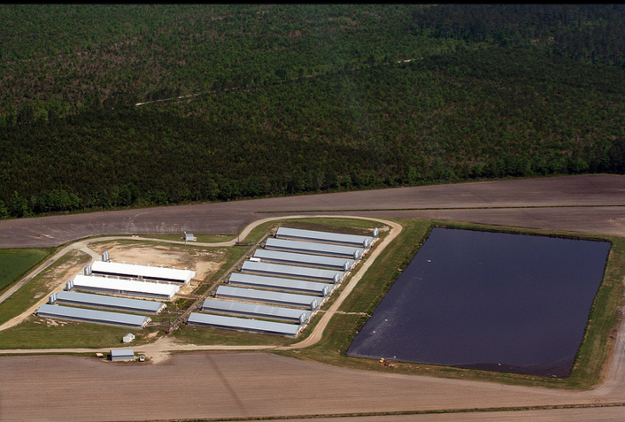 The use of geosynthetics on farms has come a long way and grown significantly in recent years, especially with more stringent federal and state legislations and increased environmental public awareness.
The U.S. Environmental Protection Agency (EPA) issued the National Pollutant Discharge Elimination System (NPDES) and permit regulations for large Confined Animal Feeding Operations (CAFOs) in April 2003. This federal mandate requires that CAFOs properly manage animal waste, which includes lining waste lagoons.
Today, some of the various applications for geosynthetics in agriculture include ditch covers, tank linings, animal waste lagoons, anaerobic digesters, sileage, odor control, barriers, water conveyance, irrigation supply, and more.
Aquacultural Applications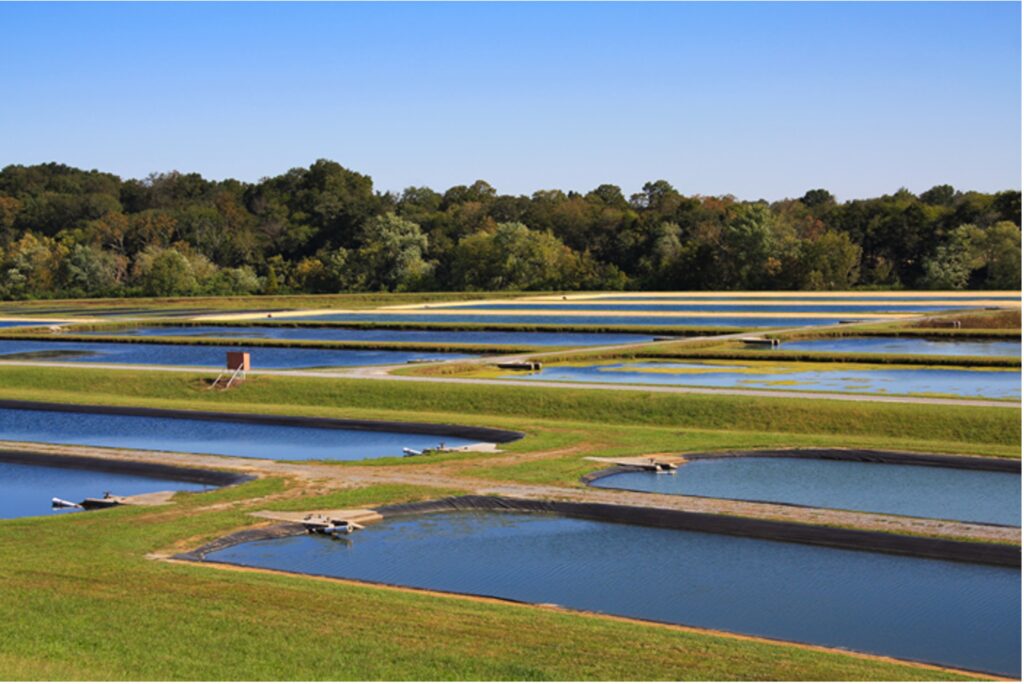 Overfishing in our oceans has threatened several species of fish with extinction. To address this concern and provide support to our food supply, aquaculture (fish farming) has become an essential industry.
Geomembrane liners used in aquaculture pond lining systems can greatly improve both farming production and survival rates, while providing better performance and more cost savings over more traditional soil, clay, or concrete lining methods.
No matter what your agricultural or aquacultural containment needs may be, the geosynthetic lining experts at Hallaton will provide and install the right materials to get the job done.
Contact us to discuss your next project. We've got you covered.
Project Profiles
Related Photos