In collaboration with the engineers at Gannett Fleming, Hallaton Environmental Linings installed bituminous geomembrane liner at the Bel Air Water Impoundment owned by Maryland American Water. During the 2019 Excellence in Engineering Awards, The American Council of Engineering Companies Maryland presented Gannett Fleming with an Outstanding Project Award for this innovative dam project.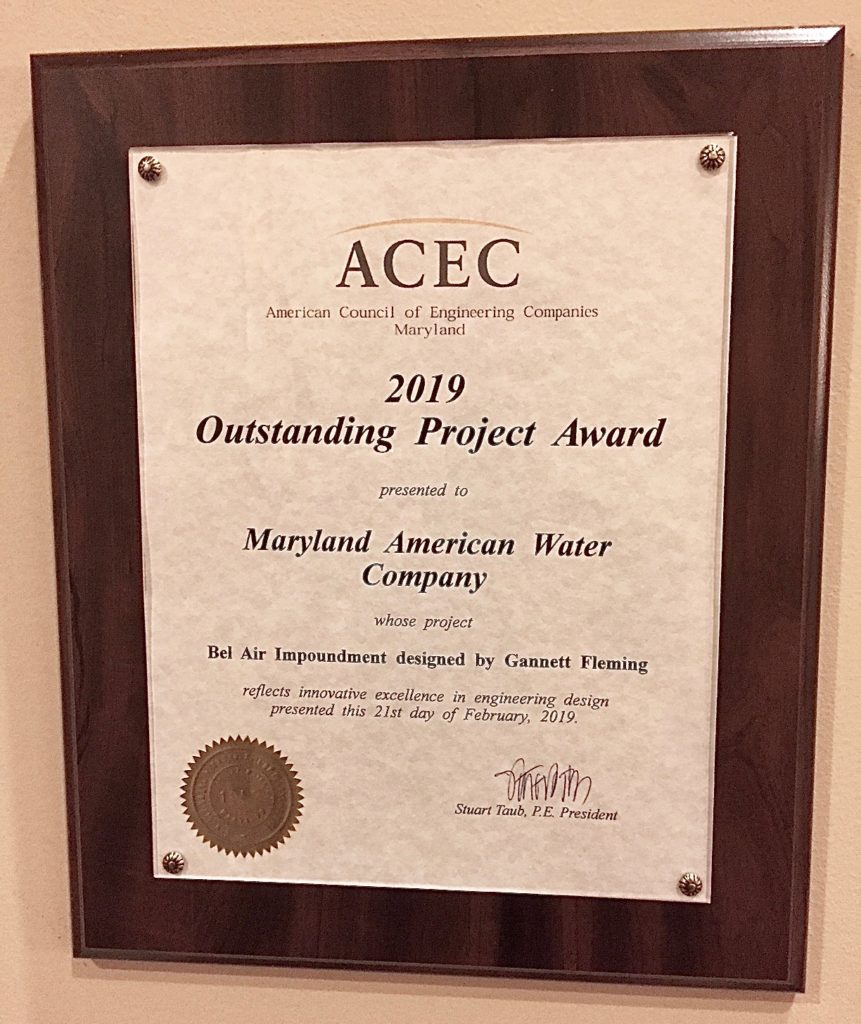 Largest Dam Project in Maryland in 30 Years
The Bel Air Impoundment provides a reliable water supply for more than 14,000 residents and can store 90 million gallons of raw water. This 13-acre reservoir has a 62-foot-high embankment with a 20-foot-wide crest. It is the largest dam project in Maryland in 30 years.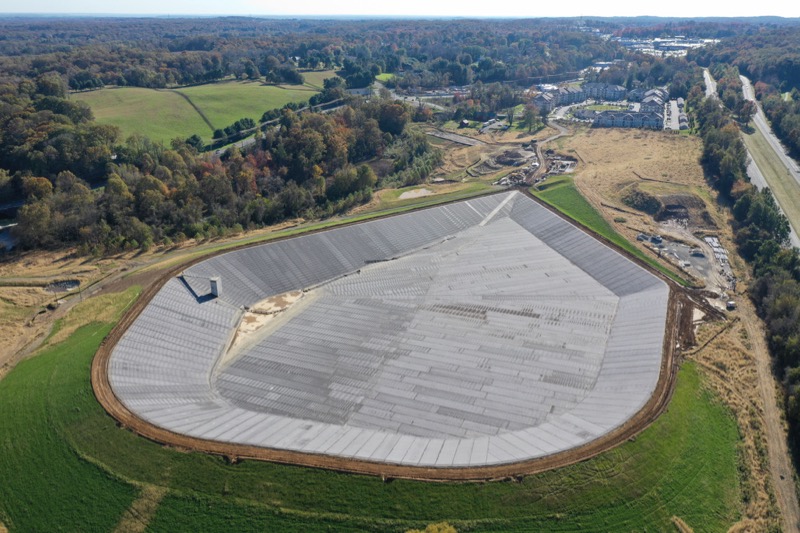 Five-in-One System
The Gannett Fleming design team decided to use a bituminous geomembrane liner to create a watertight barrier along the reservoir's 2,2025-foot-long embankment and floor. Use of the bituminous geomembrane liner, which is a five-in-one layer system, reduced construction costs by approximately $450,000.
Setting New Standards
This was only the second time that a bituminous geomembrane liner was used to cover a dam embankment in the US. Manufactured in France, the bituminous geomembrane has been installed in other places around the world, such as Europe, Central and South America, and Canada. It is ideal for cold environments and can be applied even in frigid weather, unlike other liner materials.
"It was exciting to serve the Bel Air community by installing this cutting-edge material," says Scott Brinkerhoff, Project Manager. "At Hallaton, we are proud to be the liner installation company of choice for this award-winning project."
Bel Air Reservoir