Hallaton is delighted to be exhibiting at Geosynthetics Conference 2019, the largest geosynthetics trade event in North America. This highly respected conference, which is being held February 10–13 in Houston, Texas, features more than 1,300 geotechnical practitioners, designers, regulators, contractors, and installers.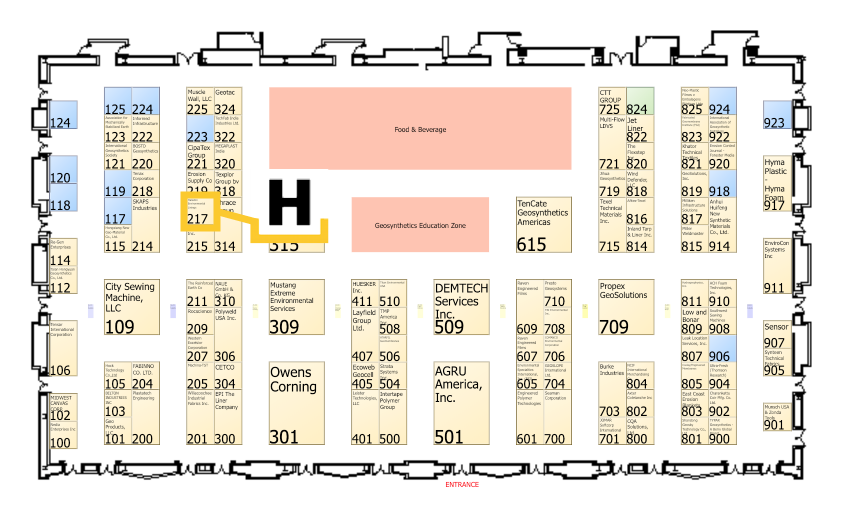 In addition to the educational plenary sessions and technical workshops, this trade show event also offers a robust show floor where you can you can see the latest developments in geotechnical products and services. The conference provides excellent opportunities to network and socialize, so please visit us at Booth 217. You'll get to view innovative footage of our recent projects and can discuss your project needs with our sales & project management team.
Be Our VIP Guest
We invite you to enjoy this must-attend trade show event as our valued guest. Apply these discount codes at registration checkout for free trade show only registration or 10% off full registration. We look forward to meeting you at Geosynthetics Conference 2019!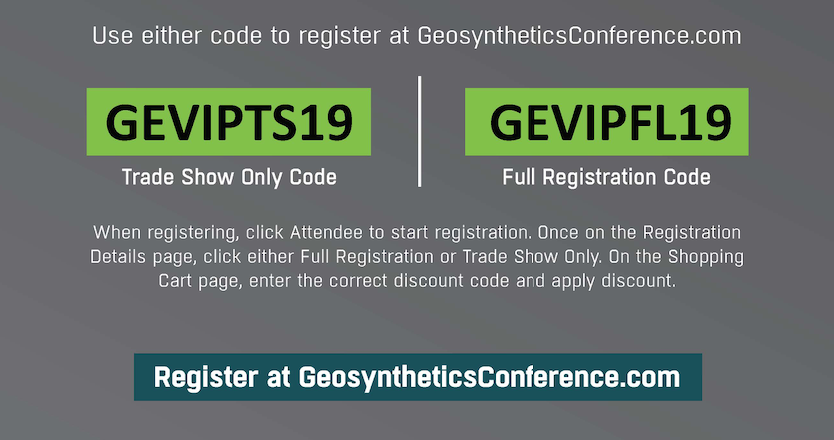 Marriott Marquis Houston
1777 Walker Street
Houston, TX 77010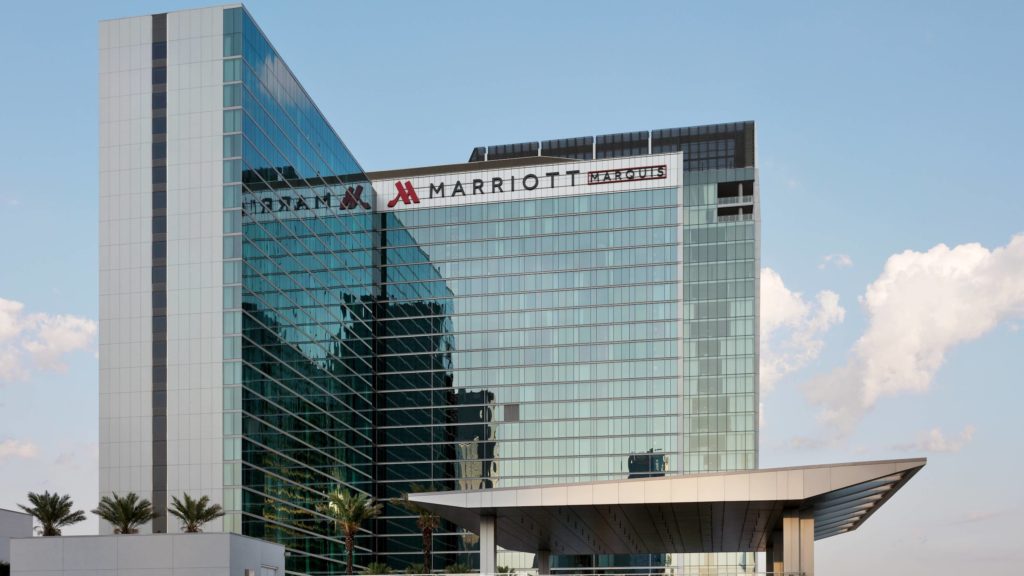 Visit Our Booth
Stop by and visit us at Booth 217.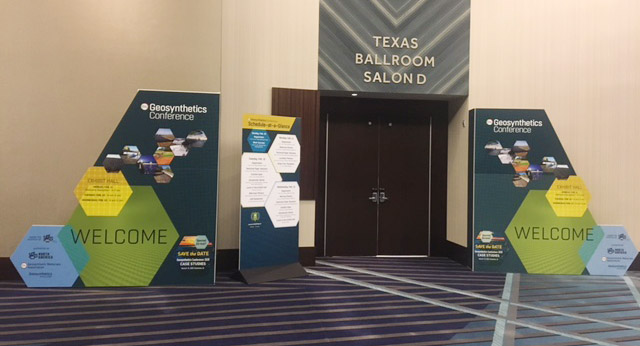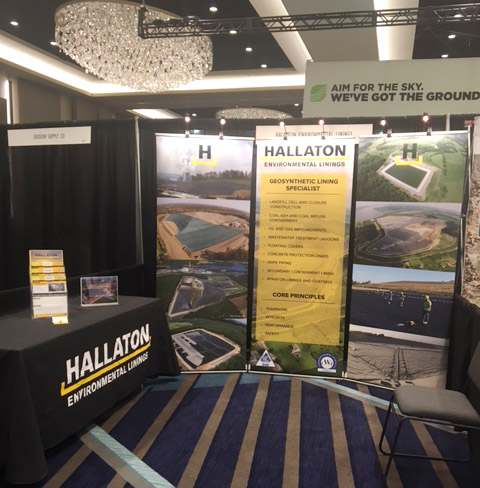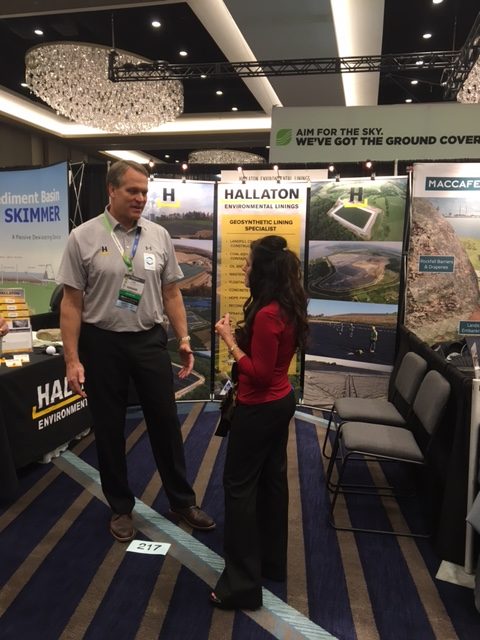 Welcome Reception: Monday, Feb 11th 5:00 – 7:00 pm
Exhibits Open: Tuesday, Feb 12th 9:00 am – 5:00 pm
Exhibits Open: Wednesday, Feb 13th 9:00 am – 2:00 pm
About Hallaton
Hallaton Environmental Linings is an industry-leading environmental construction geosynthetics installer. With more than 25 years in the industry, Hallaton has earned its reputation as one of the most experienced and respected geosynthetic installation companies in the country.
Hallaton has installed over 650 million square feet of geosynthetics and is an IAGI-approved installation contractor (AIC). We specialize in the supply and installation of geosynthetics, HDPE piping systems, floating covers, rain covers, secondary containment, manhole & pipe restoration, and polyurea coatings. We provide construction services on projects varying in size and scale for both the municipal and private sectors, including the solid waste, mining, power generation, oil & gas, chemical, and utilities industries.
Hallaton has an exemplary safety record. We are committed to partnering with customers to deliver high quality projects that are completed safely, on time, and within budget.