The rains came down…they kept coming…and our office flooded—with 3 feet of water.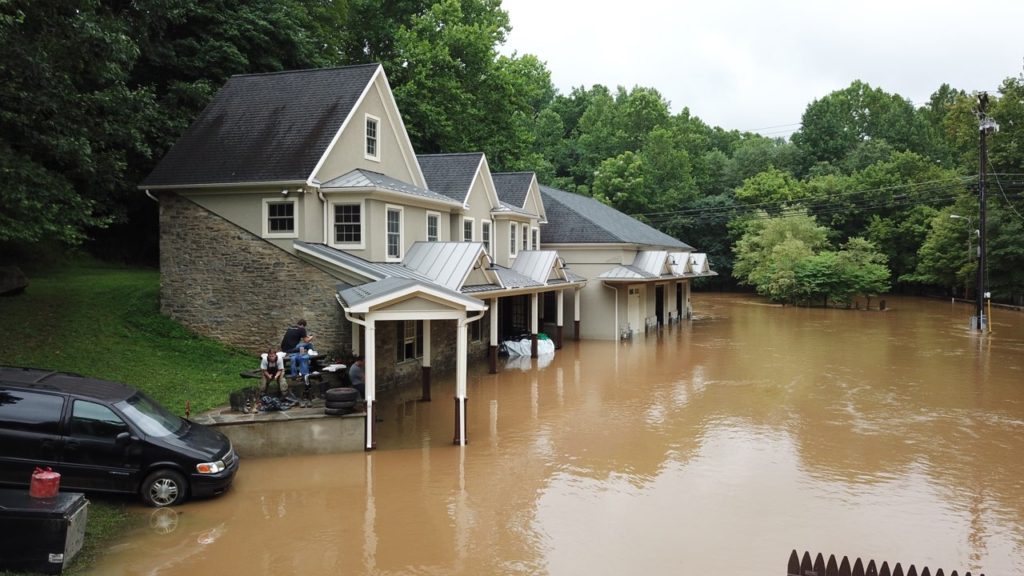 Our office is located in Sparks, Maryland, right next to the Gunpowder Falls State Park. Heavy rain fell steadily over several days, and it caused the water level in the Gunpowder Falls to rise more than 15 feet higher than usual. On Wednesday, July 25th, our office flooded in a matter of minutes.
Todd Harman was monitoring the situation from the camera. "At 1:30 a.m., I checked the camera, and the parking lots were empty. At 2:20, I checked the camera, and the water was completely up to the doorstep. It was like, okay, time to run. I started calling a few of the guys to come down here and start doing what we do," he said.
Team Building Exercise
We spent hours cleaning our shop that day. The shop had 3 feet of water in it, so we sprayed the mud out of there and cleaned all the tools. We've had the dehumidifiers running for days, and there's still a lot of work to do. Fortunately we have the manpower to take care of situations like this. "I told them earlier, this is a team building project," said Todd. Even though this was the second worst flood for us in the last decade, our team rallied together to take care of our office.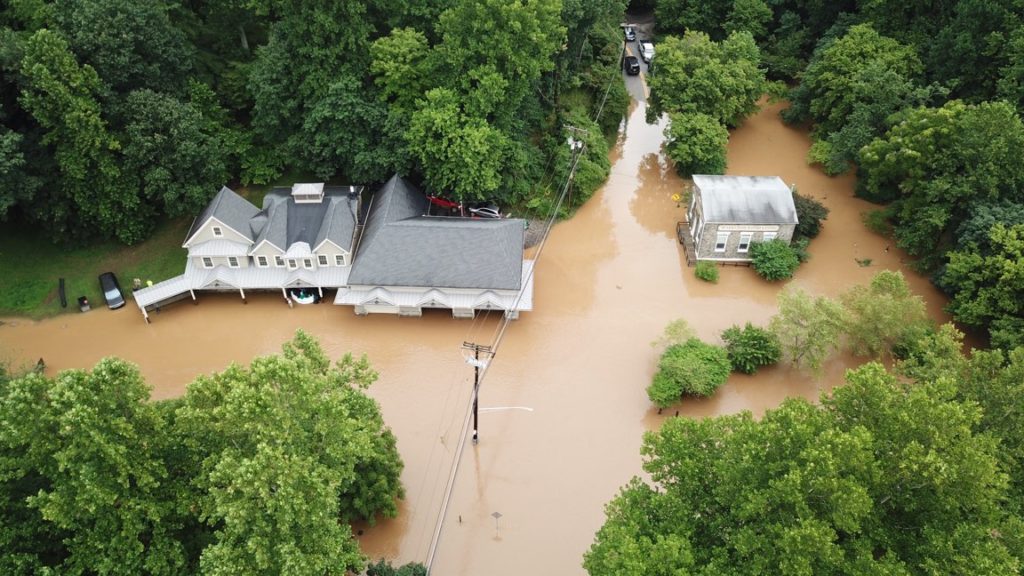 "When faced with adversity, our employees all worked toward a common cause to deal with the effects of the flood," said Bob Oler. "We had employees from both the office and the field come pitch in before, during, and after the flooding."
"This experience reinforced to our employees that the whole is greater than the sum of its parts," said Bob. "We learned that both the employees and the owner will go the extra mile to deal with a difficult situation."
We've seen how effectively we all work together, whether it's dealing with a flood or working on a project that provides multiple challenges. We know that being prepared and proactive is a source of pride that we draw from and utilize in future situations.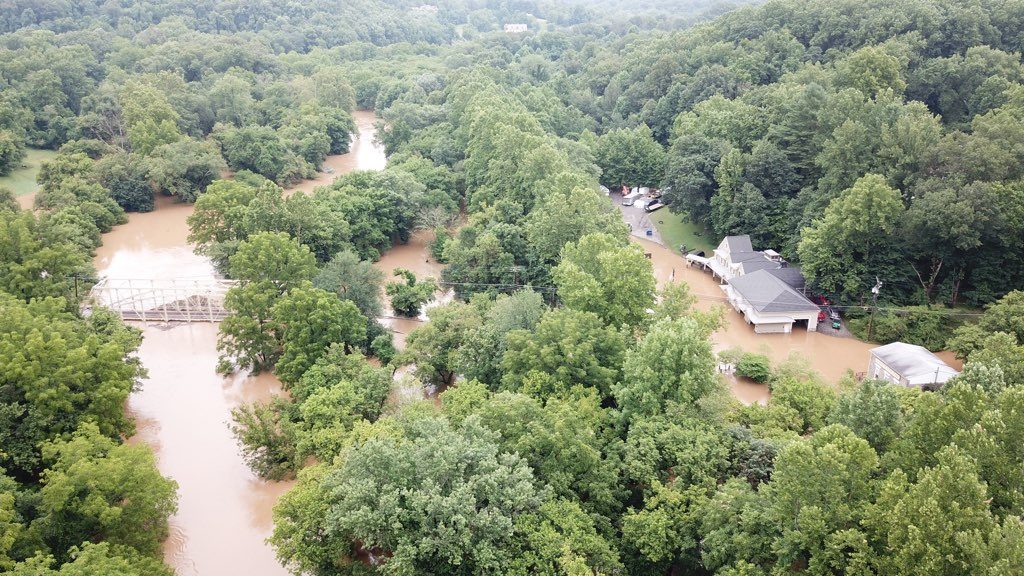 Helping the Community
We also have a sense of community within the area around our office. Our employees helped clean up the nearby NCR trail and the DNR building parking lot that was affected by the flooding.
Check out the news coverage from July 25, 2018: https://www.wmar2news.com/news/region/baltimore-county/gunpowder-falls-floods-baltimore-county-roads-business