Owner: Lake Presidential Golf Club
Size: 30 acres
Location: Upper Marlboro, MD
Design: 3:1 Slopes
60 mil HDPE textured liner
Constraints:
Expedited construction schedule
Local and national regulations
Neighboring residents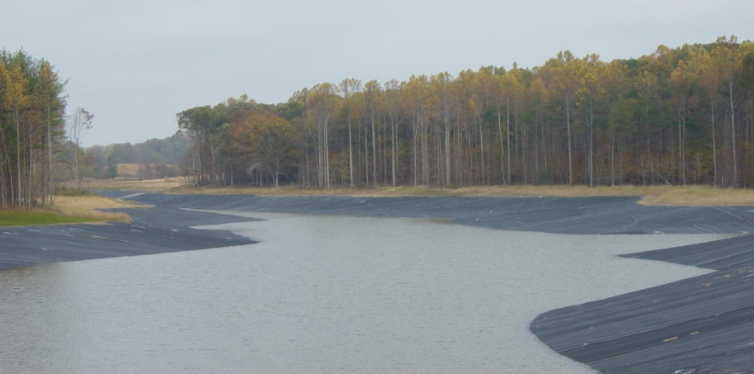 Background:
The Lake Presidential Golf Club located in Upper Marlboro, Maryland, required the construction of a 30-acre decorative impoundment lake to be constructed as the centerpiece of an 18-hole championship golf course in 2002. The developer who also developed Kiawah Island in South Carolina contracted the construction of this project to Reliable Contracting of Gambrills, Maryland.
Hallaton Environmental Linings of Sparks, Maryland, was contracted by the general contractor to supply and install the geosynthetic liner system, which included the installation of a 60 mil HDPE textured geomembrane. A new dam was also constructed as part of this project to create the impoundment. The water that is collected within the stormwater management lake varies in depth and is utilized for irrigation water for maintenance of the golf course.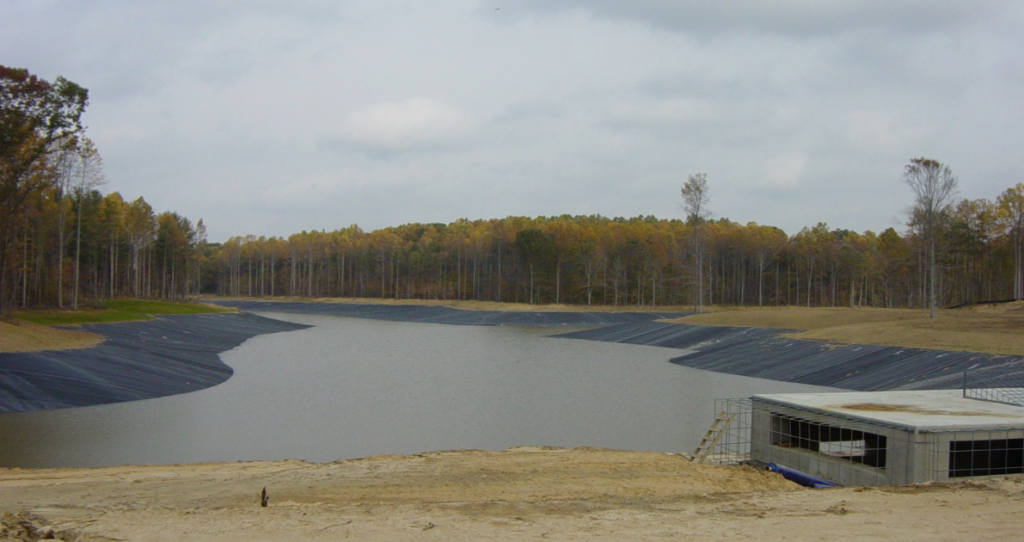 View project profile.