Newark Reservoir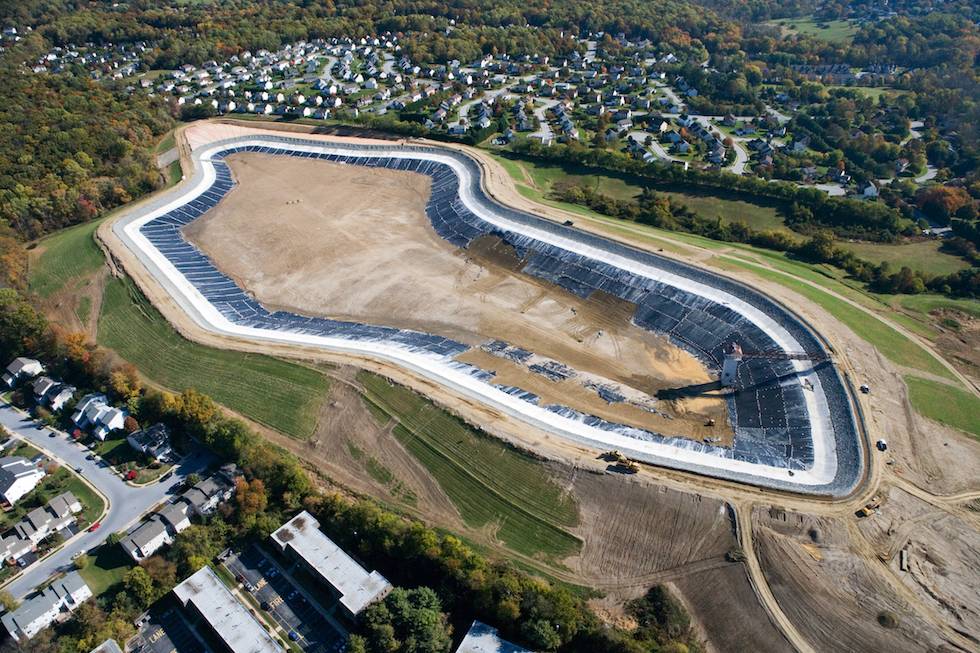 Constraints
Expedited Construction Schedule
Local and National Regulations
Stringent Safety Concerns
Background
In 2002, the City of Newark, Delaware, broke ground to construct a 38-acre water storage reservoir to service area residents and businesses who received water from the public water system following a major drought in 1999. The reservoir construction was needed to add capacity to the Newark service area. The reservoir holds 317 million gallons of water and has a maximum depth of 70 feet.
Solution
Hallaton Environmental Linings was contracted to install a liner system that comprised of a 16 oz geotextile sub grade protection cushion layer, a 60 mil LLDPE textured liner, and 16 oz geotextile cushion layer above the 60 mil LLDPE textured liner. Hallaton also installed 50 pipe penetrations and concrete embeds to adhere the liner system to the water supply structure.
The project was completed in 2006. The site has been such a success that it has become a popular recreational area this is utilized by area residents for many special events, including triathlons. The project was constructed at a cost of $20 million dollars. The Newark Reservoir was the first completed reservoir in the state of Delaware since 1932.
Related Photos