Celebrating 25 Years in Business
As we come to the end of 2018, we want to thank all of our customers and partners who have helped us reach our 25th anniversary. We are honored to celebrate this business milestone with you, and we look forward to what's ahead in the geosynthetics installation industry.
Supporting the Community
At the heart of our company is the desire to help others—whether it's by installing liners to give neighbors clean drinking water, or by donating gift cards to serve critically ill children. For the second year in a row, we supported Casey Cares Foundation in Baltimore, MD. Casey Cares provides ongoing, uplifting programs to thousands of critically ill children and their families.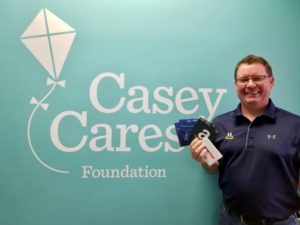 Bob Oler personally hand-delivered the gift cards to Casey Cares Foundation.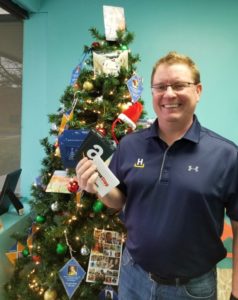 We were encouraged to hear how this donation is making a difference:
"Words cannot express the generosity of Hallaton's staff, supporting our children and their families with your holiday gift card collection! We are over the moon with glee! This time of year, we run extremely low on gift cards. These could have not have arrived at a better time. You all will be creating the best memories now and well into the new year. Thank you very much. What a huge impact you are making!"

Cheers,
Wendy Silver
Executive Program Assistant
Casey Cares Foundation
Happy Holidays
From our Hallaton family to your families, we wish you all a Merry Christmas and a Happy New Year!