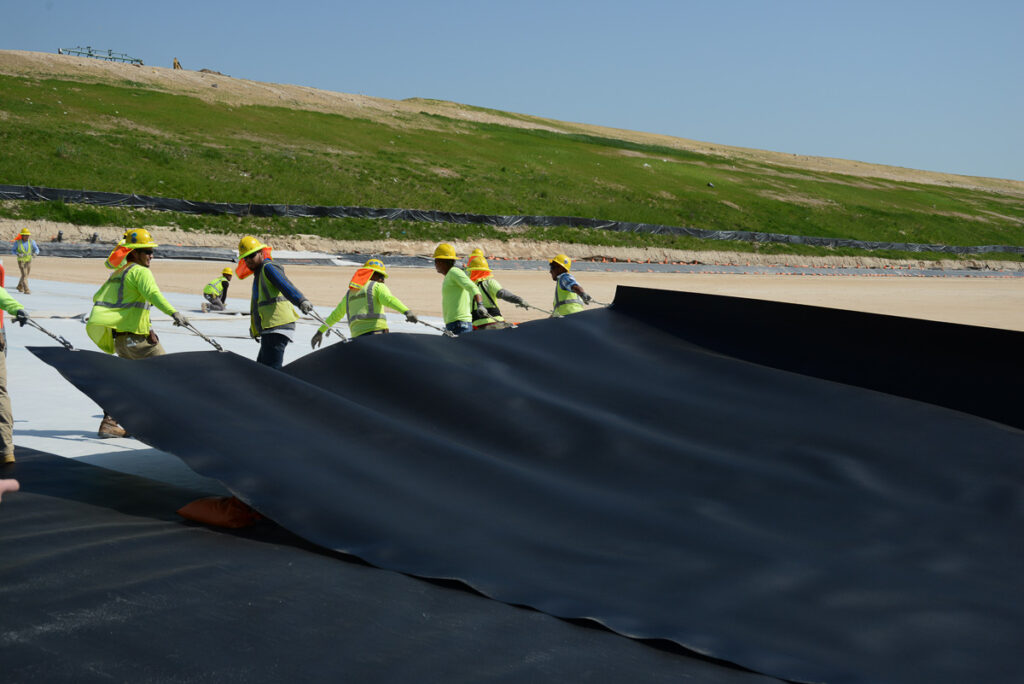 What is HDPE liner?
High-Density Polyethylene (HDPE) is a versatile geosynthetics material, known for its durability and longevity. Since HDPE liner provides UV and chemical resistance, it is a popular, cost-effective solution for protecting the environment. Although this material has only been installed in the United States since the 1980s, it is estimated to last for hundreds of years.
What are its applications?
HDPE liners serve as effective barriers to protect the land and water from hazardous waste such as leachate, chemicals, and coal combustion residuals. Hallaton Environmental Linings commonly installs this kind of liner for a variety of applications, including landfills, reservoirs, and secondary containment.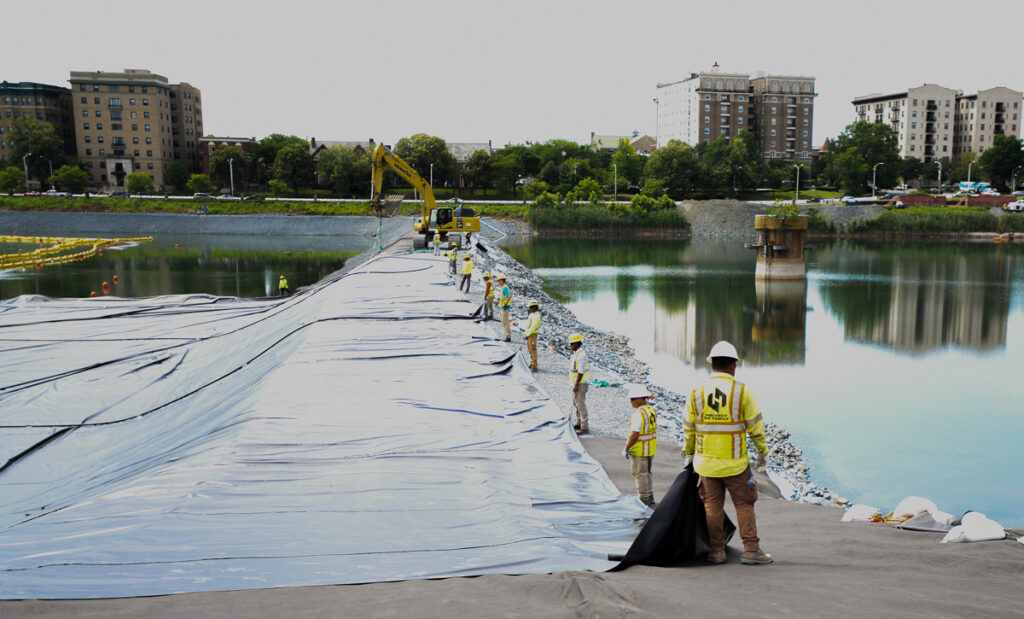 How thick is HDPE liner?
The properties of the liner are determined by its thickness and texture (smooth or textured). HDPE liners can range in thickness from 20 to 120 mil. The thickness affects how permeable, strong, flexible, and heavy the liner is. The most commonly used HDPE liners are 40 mil and 60 mil, since they are suitable for a variety of applications. Some projects must meet requirements from the Environmental Protection Agency (EPA) on the minimum thickness of their HDPE liners. Hallaton Environmental Linings will help determine the ideal thickness of HDPE liner for your project needs.
What is the difference between HDPE and LLDPE?
Both HDPE and LLDPE are polyethylene liners, but they differ in their molecular structure. High-density polyethylene (HDPE) is more rigid and denser than linear low-density polyethylene (LLDPE). This is because HDPE has minimal branching of its polymer chains. Hallaton Environmental Linings installs both HDPE and LLDPE.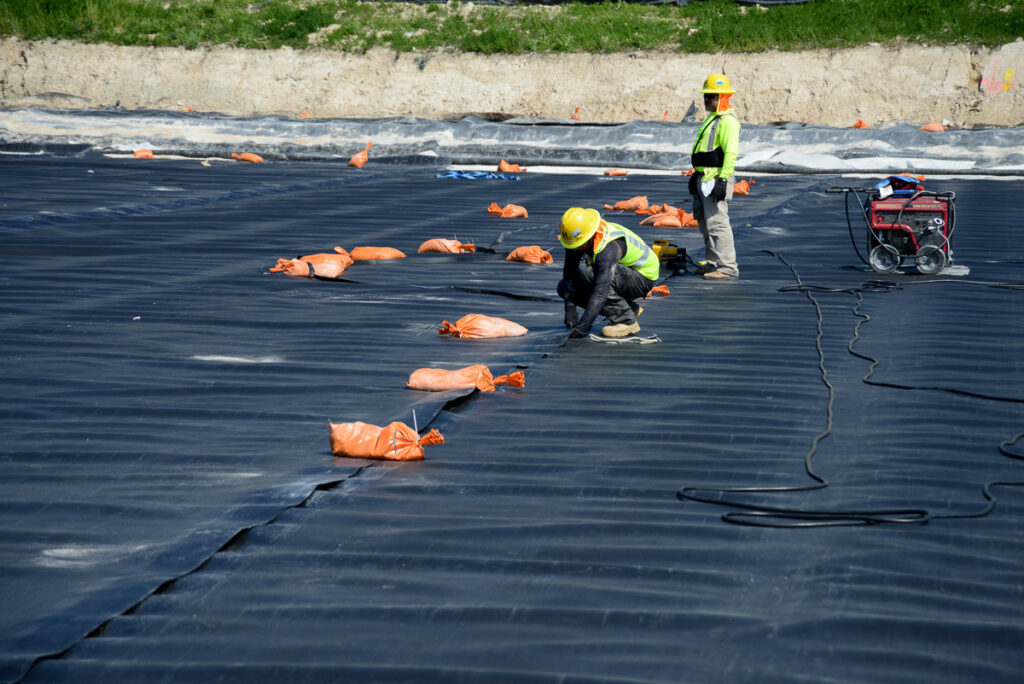 How is HDPE liner installed?
It must be installed by trained professionals, such as Hallaton Environmental Linings. With over 25 years in business, we have installed nearly 2 billion square feet of geosynthetic lining material. Our certified technicians use specialized equipment such as wedge welders and extrusion welders to expertly handle and seam together HDPE and LLDPE liners (smooth and textured) of any thickness.
Contact us for more information about installing geosynthetic lining material.