Applications
Landfill New Cells and Closure Systems
Secondary Containment
Leachate Management Systems
Gas Control Systems
Rain Covers
Ballasting Systems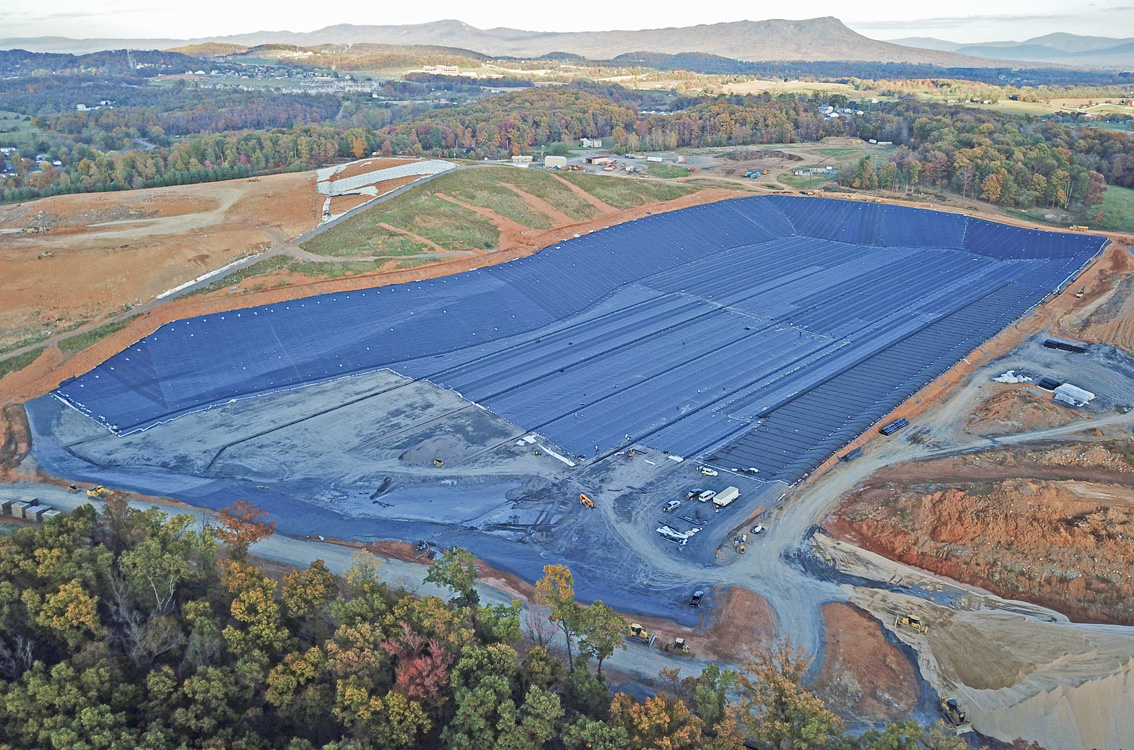 Solid waste landfills are highly engineered containment systems that receive specific kinds of waste—including municipal solid waste (refuse, trash, garbage), construction debris and hazardous waste. They are designed to minimize the impact this waste has on the environment and human health.
Within a landfill, geomembrane linings are used to create a barrier between the waste that's dumped in the landfill and the ground below it. The primary purpose is to isolate the landfill's waste components from the environment to ensure protection of the soil and groundwater. When a new landfill cell is constructed, geomembrane liner and other geosynthetic materials are seamed together to ensure that leachate is channeled properly through the landfill to a collection point, rather than allowing leakage into the ground.
Hallaton specializes in the sales and installation of the full spectrum of liner systems for a variety of applications. If you have a landfill project and need a top-notch liner installation company, look no further than Hallaton.
Contact us for more information and competitive pricing.